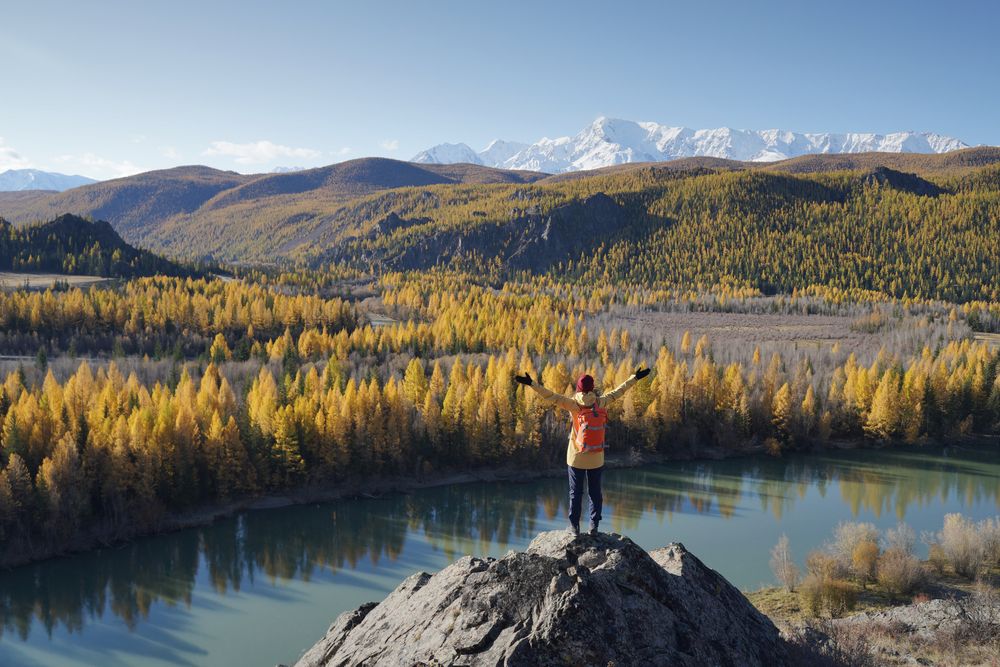 Journey to Altai
Altai is a beautiful place, full of picturesque landscapes of mountain peaks and lakes. People come to Altai for new experiences. The area attracts the possibility of an active and exciting vacation, so it is not surprising that a large number of tourists tend to visit the Altai Mountains. A large number of travel agencies offer their own services in the organization of the trip, but you can go camping yourself with tents and backpacks.
Travelling to Altai is always an adventure!
Weather.
Winter time from December to February is the period for ski resorts. Mountainous terrain is a great area for snowboarding, alpine skiing. In the winter, Altai is quite frosty, with temperatures dropping below twenty-five degrees Celsius, below zero.
Tourists often choose Chemalsky region for tours. The climate is as pleasant as possible, spring comes early and autumn, on the contrary, late, even in September people can enjoy good weather and quite high air temperature.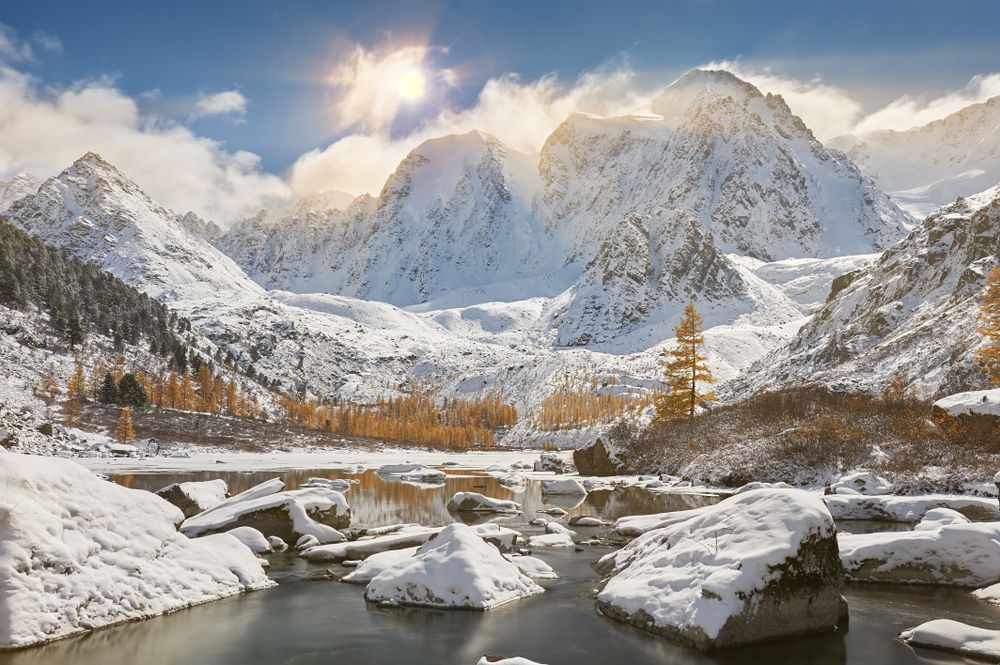 Altai is great for traveling at any time of the year
How to get to the Altai Mountains
By air you can fly to by plane to the only airport located in Gorno-Altaisk. Prices fluctuate depending on the time of year. It is often cheaper to get to Barnaul or Novosibirsk. It costs less than a thousand to get to Gorno-Altaisk from Barnaul. In terms of time, a trip by bus will take from four to eight hours.
From Moscow to Barnaul and Novosibirsk it is quite possible to get by plane with a ticket costing from five to eight thousand rubles, sometimes airlines hold promotions and tickets are cheaper.
When choosing an option with by train, You have to go to Biysk. Moscow-Biysk – takes two and a half days. A ticket will cost a tourist about five thousand. There are regular buses from different cities to Gorno-Altaisk.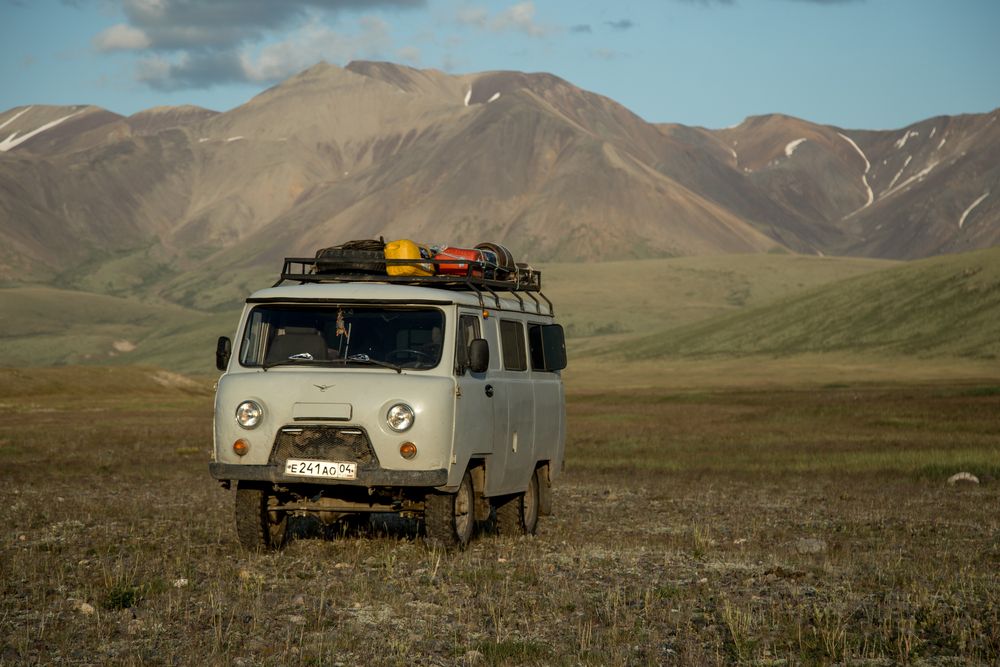 To travel in the Altai is best in an unpretentious and time-tested car
To travel around Altai it is convenient to use by car. You should remember, the roads in the area are not always good, so you should choose a car stronger, and in case of sudden breakdown at the nearest repair shop necessary spare parts may be missing. Gasoline is more expensive in the mountains than in the city.
Tourists visit the mountain Malaya Sinuha. In winter, you can enjoy skiing, snowboarding in the Manzherok complex. Trails are comfortable for beginners. On the territory there is a ropeway, a length of just under three kilometers. Mountain views are marvelous. The ticket price includes a visit to the museum. You can ride a bicycle through the mountains in the summertime.
Another option to visit Seminsky Pass. A quiet, picturesque place. Travelers can climb to the top of the mountain Sarlyk, See the vegetation, the lakes. The route reaches twenty kilometers. It is difficult to be lost in the area, you can move without a guide.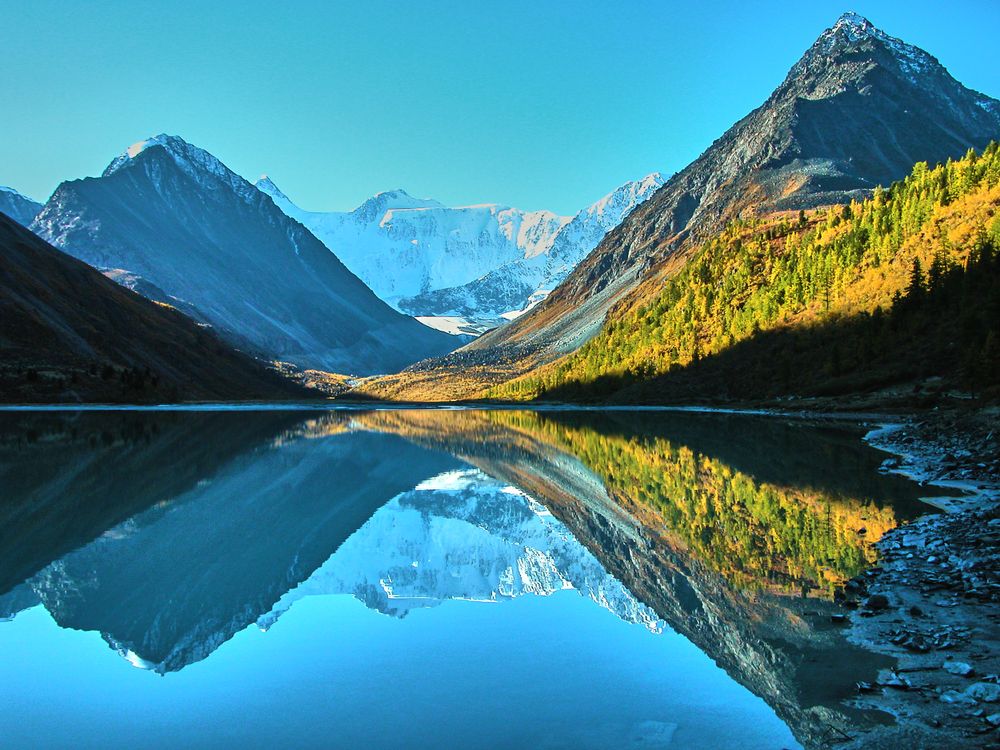 View of Mount Belukha in Altai
The highest point of Altai Mountains Belukha, Listed by UNESCO. The place is popular with tourists. Travelers can use the services of guides, book an excursion.
Lakes.
It is also worth visiting Multinskiye Lakes, consisting of ten reservoirs. Transparent water of turquoise color, the mountains around hold your breath.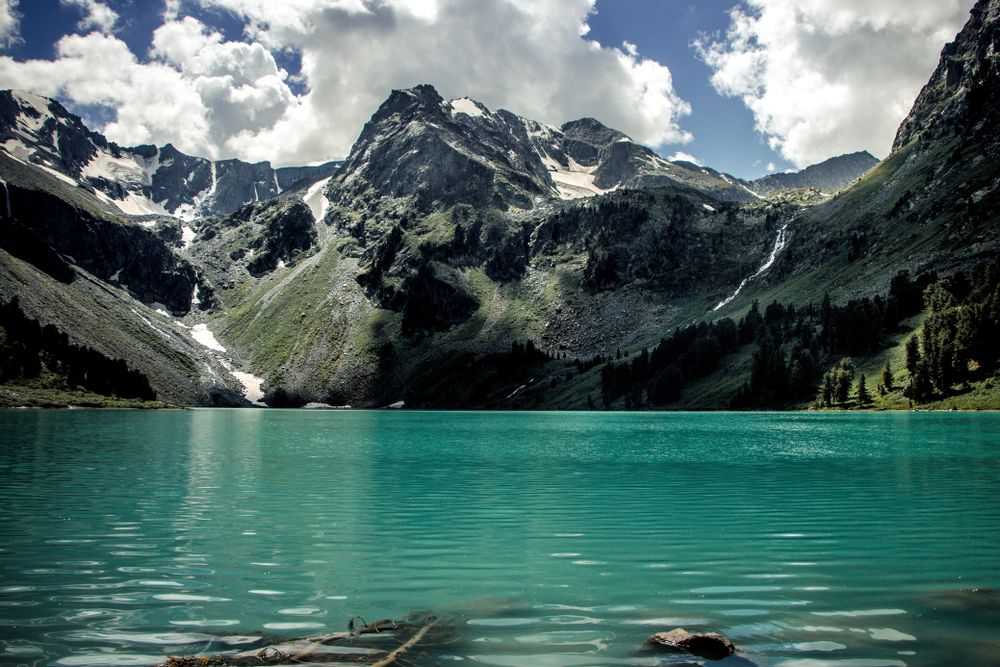 Turquoise water of one of the Multinskoye lakes
Seven lakes make up Karakol Lakes, Another must-see attraction.
Lakes of Ascata – bodies of clear, turquoise water. Water only freezes at low temperatures, below thirty degrees Celsius below zero.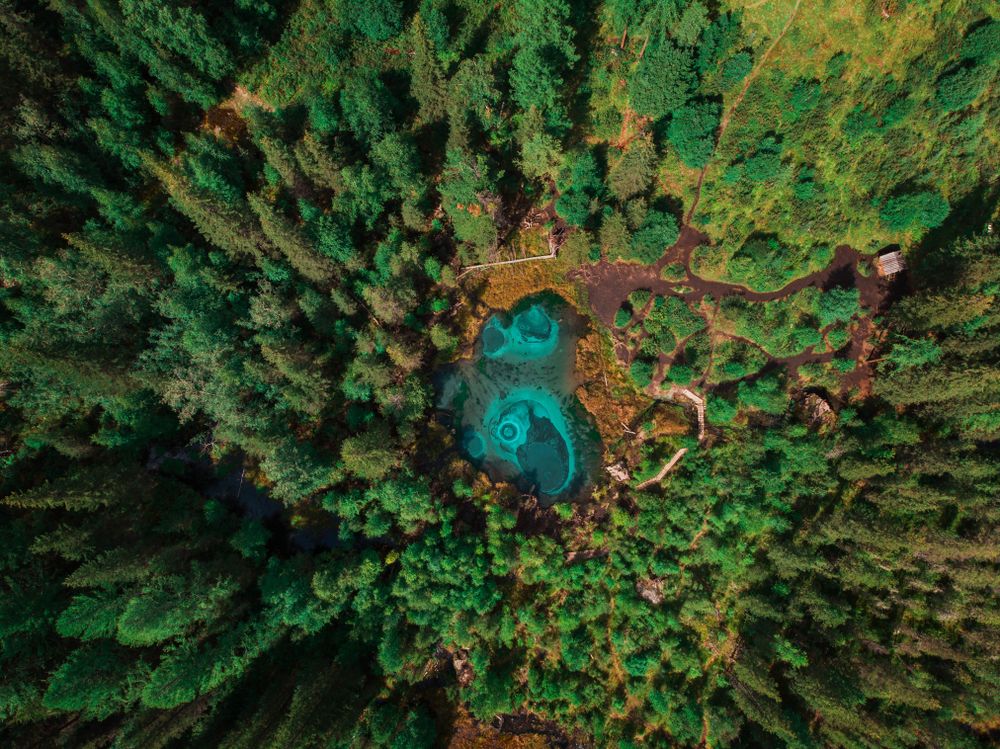 Lake with thermal waters
Sightseeing.
Patmos Island. People come for the Church of St. John the Evangelist. The road to the rocky island passes through a narrow suspension bridge. Walking over the bridge is safe, there is no need to worry.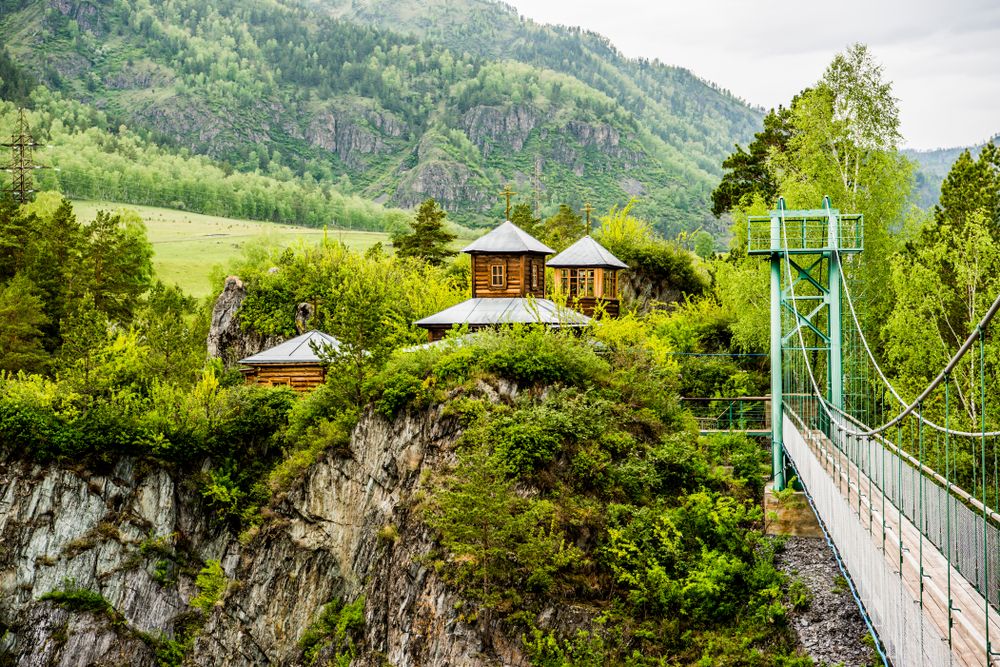 A suspension bridge to the island of Patmos
National Museum – a place where you can see the works of Altai people. An interesting exhibit Mummy of the Ukoki, found in the late twentieth century. They show it rarely, four or six times a month. If you want to see it, you should follow the schedule.
Cash is preferable.
Tourists should understand that the mountains are surrounded by the countryside. There are rarely banks with ATMs in small communities, and if there are terminals, they may simply not work. Must have some cash on hand.
Lodging.
Travelers have access to hotels, camping sites. Rooms cost from one thousand rubles to eight. Lodging is clean and comfortable. Prices are lower in the autumn.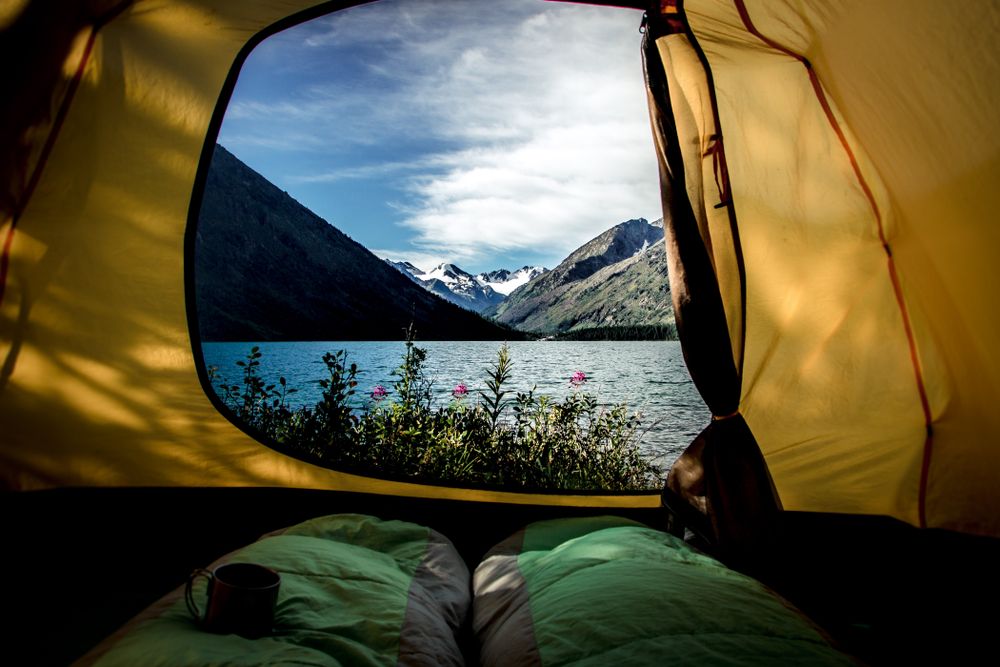 One of the advantages of traveling with a tent is waking up to an unforgettable view
You can settle with tents on the territory of tourist camps. Camping in this case usually provides a shower, toilet, parking space.